This cat reminds me of my big boy. A shy, bossy, golden cat with long fur.
These great tags arrived in my email so I can not take credit for them. If you know who made them please leave a comment so I can give credit. These are adorable.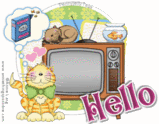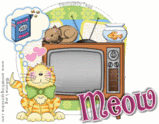 Here's a zip file if you want to collect all 6 cat yummies extra tags.
http://rapidshare.com/files/307032494/catstvextras.zip